All of our personal trainers hold a two or four year degree and/or a nationally accredited certification. We hire trainers with various backgrounds and specialties to meet the needs of our members. In addition, all of our personal trainers are required to have current CPR/AED and First Aid Certification.
Morgan Fewel
Fitness Director/Certified Personal Trainer
Expertise in strength & conditioning, weight loss/weight management and sports specific training.
Morgan was a collegiate soccer player at the University of Idaho. She enjoys outdoor activities: hiking, running, wake boarding and any new and exciting outdoor adventures.
Email: morganfewel@my-cbrc.com
---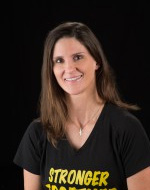 Tiffany Malone
Fitness Supervisor/Certified Personal Trainer
Expertise in injury prevention/rehab, lifestyle & weight management, functional/core/balance training.
Tiffany moved to the Tri-Cities in 2005 from Hawaii where she lived and raised a family for 17 years. She enjoys spending time outside of the gym with her children, watching them play all of their many sports, and personally enjoys playing soccer, volleyball and running.
Email: tiffanymalone@my-cbrc.com
---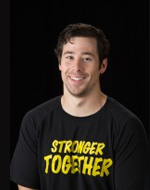 Matt Bunday
Fitness Supervisor/Certified Personal Trainer
Expertise in strength & conditioning, functional strength training and myofascial release therapy.
Matt spent 5 months with the University of Washington Strength and Conditioning Program, he coaches high school football and is in love with the 3 F's Family, Friends and Food!
Email: mattbunday@my-cbrc.com
---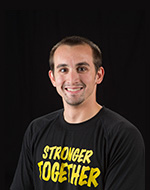 Jesse Grow
Personal Trainer
Expertise in strength and conditioning, functional movement training, injury prevention and corrective exercise, swim instruction and training. Jesse graduated from Washington State University with a degree in Kinesiology. Worked 5 years as a Division I Women's Swim Coach at WSU. 4 years as a Strength & Conditioning intern at WSU. Coaches High School Swimming at Richland and Hanford.
Email: cougarstrength@gmail.com
---
Whitney Patterson
Certified Personal Trainer/Golf Conditioning Specialist
Expertise: Strength & Conditioning, Balance and Core Training, and Injury Prevention and Rehab. Background/Interests: Coaching high school softball and golf. Running and playing with her dog. Outdoor activities and water sports.
Email: whitneypatterson@my-cbrc.com
---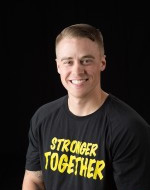 Ryne Foster
Certified Personal Trainer
Expertise: Helping people reach their fitness goals while making it a fun and safe environment. Background/Interests: Graduated Prosser High School in 2008. Spent 4 1/2 years in the Army. Graduated from Central Washington University 2015.
Email: rynefoster@my-cbrc.com
---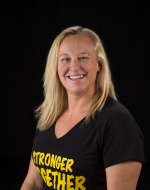 Jessica Phillips
Certified Personal Trainer/Posture & Mobility Specialist
Expertise in injury rehabilitation, functional endurance and weight training, core & balance training, weight loss, and sports conditioning. Jessica is a California native. She enjoys spending time outdoors doing activities with her daughters. She incorporates year round sports outside of the club and golfing occasionally to spend time with her husband.
Email: jessicaphillips@my-cbrc.com
---
Jeni Asmus
Certified Nutrition Specialist
Jeni has two wonderful children Shyla and Issac. She loves to compete in triathalons and likes to read!
Masters of Science in Exercise Science and Health Promotion
Nutrition Specialist
Health and Fitness Instructor-ACSM
Corrective Exercise Specialist-NASM
Email: jeniasmus@gmail.com
---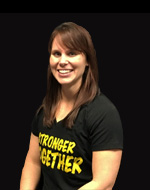 Tiffany Kinney
Certified Personal Trainer
Tiffany loves spending time playing with & teaching her 2 children, reading books, & exercising HARD! I love sports & competition.
NSCA Certified
BodyCombat and CXWorx Instructor
Weight loss, strength and conditioning
Email: tiffanykinney@my-cbrc.com
---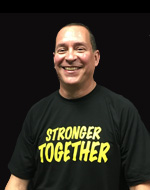 Mark Leuschen
Certified Personal Trainer
Expertise in balance & core conditioning, strength & endurance and weight management.
Mark was a collegiate track athlete and enjoys traveling with his wife and working with his church and community.
Email: markleuschen@my-cbrc.com
---