Columbia Basin Racquet Club's Junior Tennis Program is designed for all youth ages 4 to 18. There are classes suited to each player's ability and goals. Our teaching professionals will work with the player and parents to determine the best path to success.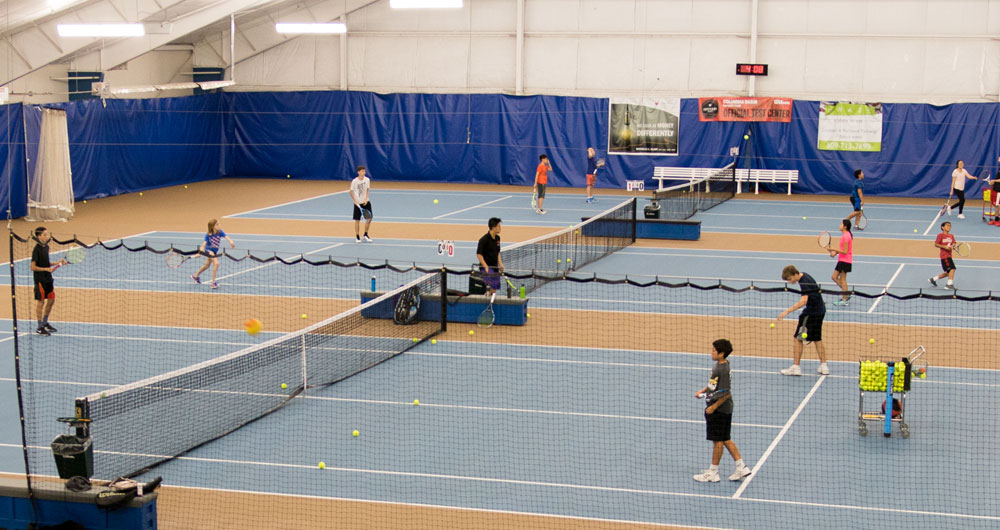 Register and pay online or download the flyer.
Junior Tennis Schedule
Winter Session I: January 6 – February 29
Prices shown are per session (excluding tax) as CBRC Member/Non-Member.
Little Tennis (Ages 4-7)
Little Tennis will help the young beginner get familiar with tennis fundamentals. Players will be developing hand-eye coordination and basic athletic skills. Classes will feature lots of throwing and catching games, simple tennis techniques, and a strong emphasis on fun!
Junior Beginners (Ages 7-12)
Junior Beginners is for players with very little exposure to tennis. The major emphasis will be basic stroke production, playing games, learning sportsmanship, meeting friends and having fun. The players will be separated by skill level, if needed.
Intermediate (Ages 8-12)
This class is designed for the junior who is striving to join the Tournament prep class.  We emphasize stroke production.  Drill and games will be competitive with emphasis on fun!  Limited space available.
Tournament Prep (Ages 10-14)
Tournament Prep is based completely off of skill level and is designed for players that aspire to play tournaments and high school varsity or junior varsity tennis. Players ages may vary as this class is for younger juniors who are developing quickly with success and older juniors that look to play tennis on a regular basis. The emphasis is on improving technique and shot production. Various competitive drills will be centered on singles and doubles strategy, positioning and shot selection.
HS Boys & Girls (Ages 13-18)
This is for students interested in playing JV or Varsity High School Tennis.  This class focuses developing strokes, strategy and playing a well rounded game.  This class will also help players become more consistent.
Tournament (by invitation only)
This class is designed for the CBRC junior players.  Focus will be improving footwork, strike zones, goal- setting, consistency, conditioning, mental toughness, patterns of play and developing 'weapons'.
Advanced Hit Group (Ages 12-18)
This class is designed for to focus on match play.  Adults that play at a 4.5 level or higher may be in this class to hit with the juniors depending on availability.