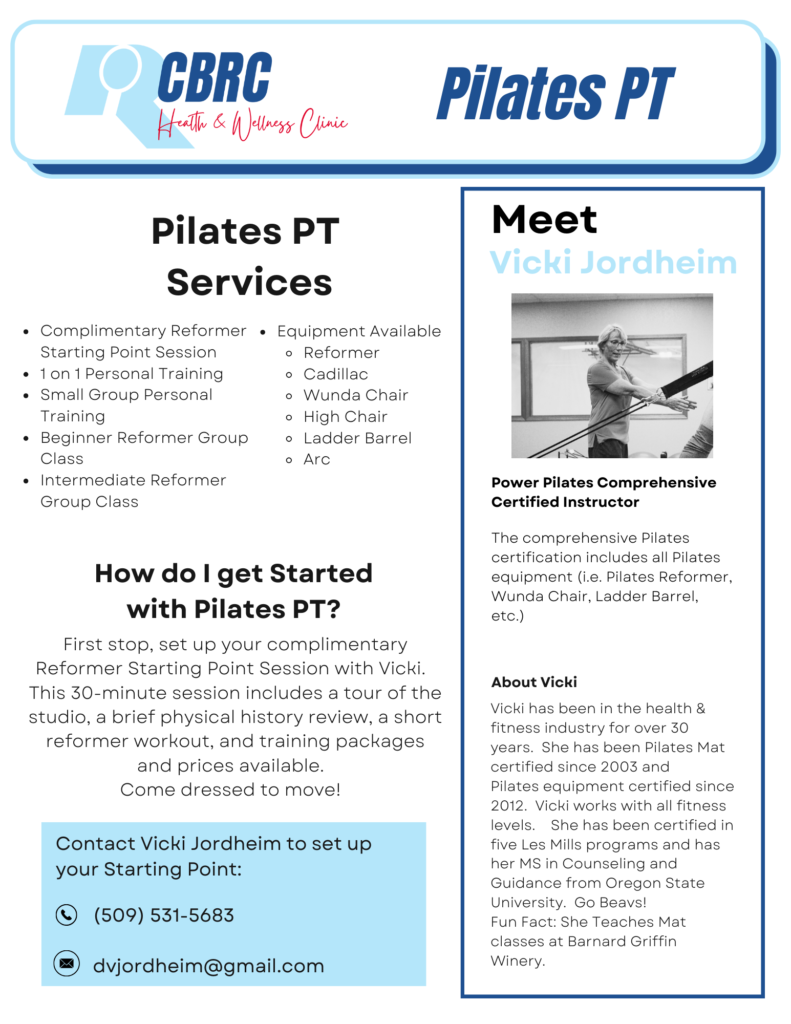 "In 10 days you will see a difference, in 20 days you will feel a difference and in 30 days, you will have a whole new body."
– Joseph Pilates
Looking for a great cardio and strength workout? Power Reformer is for you!
The Power Reformer class is a total body workout on the Pilates Reformer.   This class integrates Reformer exercises with increased spring resistance for strength training and the jump board attachment for cardio with no impact on your joints. Intelligent jump movements elevate the heart rate for weight loss, muscle building, and increased bone density.  Class size is limited to 5 participants.  Reformer personal training one on one and duets available upon request.  Please email Vicki Jordheim for a complimentary 30-minute session.
What is the Reformer? 
The reformer is a piece of equipment used in Pilates personal training and group training sessions.
It glides on rollers and uses spring-loaded resistance for a variety of total body strength exercises.
What are the benefits?
Longer, leaner muscles, improved posture, stronger core.
All this creates balance and strength, making everyday activities and other workouts more efficient.
What if I already strength train?
Reformer training is a great compliment to weight training.
The emphasis is on core stabilization and the smaller "underused" muscles, creating better overall balance and strength.
Member Testimonials!
"I've been training on the Pilates apparatus since March.  What I notice most is how Pilates helps me do my other favorite CBRC Health & Wellness Clinic classes better (especially CXWORX).  While it may not look like much is going on from the outside, working with the apparatus takes a tremendous amount of muscle control, which carries over into just about every other kind of activity, whether it's sports, other exercise, or daily life.  I also believe I have avoided injuries because of the deep, inner core strength Pilates develops.  No matter what your favorite activity is, Pilates apparatus training will help you do it better!"
Beth S.
"I began Pilates 1.5 years ago, and it has helped relieve most of my life-long low back pain as well as greatly increase my flexibility. I walk straighter, and I can see progress in the strength of my abdomen and core muscles as I progress to more difficult exercises.  In my classes, I have met women and men of different ages and body types, but I have not met anyone who has not seen results from consistent Pilates workouts. They are fun and always challenging you to be stronger and a more balanced person.  Besides being physically challenging, they engage your mind to control your muscles and ask them to listen and respond. A good Pilates workout will take you away from the world and help you to focus on improving your body."

Ann C.