Club Automation
Update Member Information
Make a payment
Register for Swim & Tennis Lessons
Register for Camp
Billing/Account Information
Reserve Water Aerobics Classes
Reserve Group Exercise Classes
View Tennis Court Availability
Reserve a Tennis Court
View Indoor and Outdoor Pool Schedules
Club Automation Member App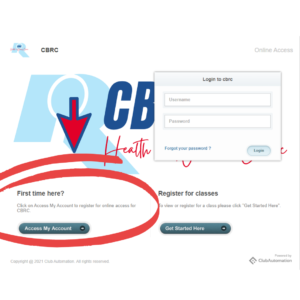 First Time Here & Account Setup: After club staff creates a user's account, the account holder should use the following steps to complete their initial login and account setup.1. Navigate to the club's CA login page using the URL provided by club staff. Use Chrome or Firefox for best
results. Note that using Internet Explorer may result in the loss of some site functionality.
2. Look for the First Time Here section and select the Access My Account button.
3. Enter the first name, last name, and email address associated with the account. Then select Search. If an
account with the corresponding information exists, the user will receive a verification email with a link to
complete their account setup.
a. If the email is not found or is already being used by another account, the user should contact the
club for assistance.
How to Complete Account Setup: After opening the secure link sent via email, the system generates a one-time form to enter additional information.
• Enter Personal Information: Information previously entered in the profile auto-populates in the
correlating form fields. Required information, such as an emergency contact, is indicated by a red asterisk.
• Create a Password: Part of the registration process is entering a secure password. The password is used
for future access to the system. For security purposes, the password must meet minimum requirements,
pictured below.
• Agree to Liability Waiver: Click in the box at the bottom of the page to accept the liability release. Click
Save Account to complete the registration process.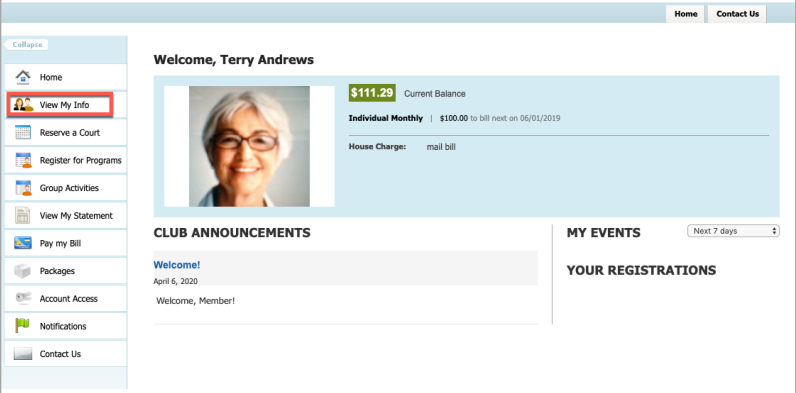 CBRC Rewards
Membership has its perks!  Log-in here to your CBRC Rewards Points
Les Mills On Demand – CBRC Exclusive
Want more Les Mills On Demand?  We now have an exclusive 30-day free trial link!  This is a full on-demand program that has
Access to 13
 Les Mills Programs plus exclusive On Demand content.  
800+ 
WORKOUTS Running from 15 to 55 minutes!  This gives you 60 days of free streaming; $9.99 per month after that.  Signing up for the 30-day free trial does require credit card information; however, you can cancel at any time.
WORKOUTS TAILORED FOR BOTH BEGINNERS AND ADVANCED
New workouts are added each week AND – they never expire!
Science-backed moves and proven formula of music, movement, and instructions.
3, 6, 9, and 12-week workout plans.
High-quality video streaming experience.