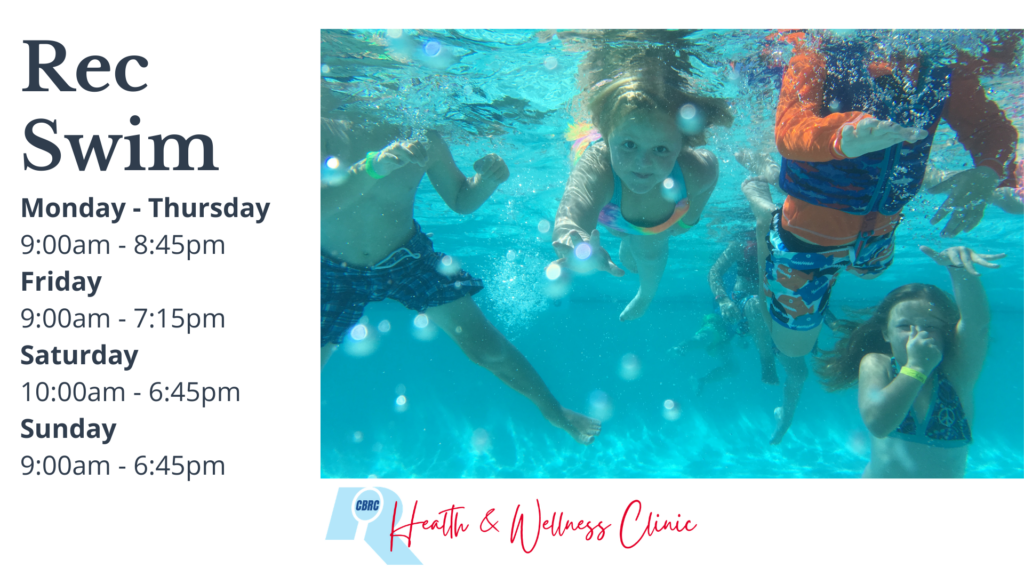 Please reserve your swimming lane here. The number of users in the pool is limited and reservations are required.
Indoor Pool
Hidden Title
Indoor Pool Information:
25 meters in length
3 to 5 ½ ft. in depth
Salt-based sanitization system
Approximately 86 Degrees
Handicap Accessible Lift
Hot Spa Approximately 104 Degrees
Warm Spa Approximately 100 Degrees
Sauna & Steam Room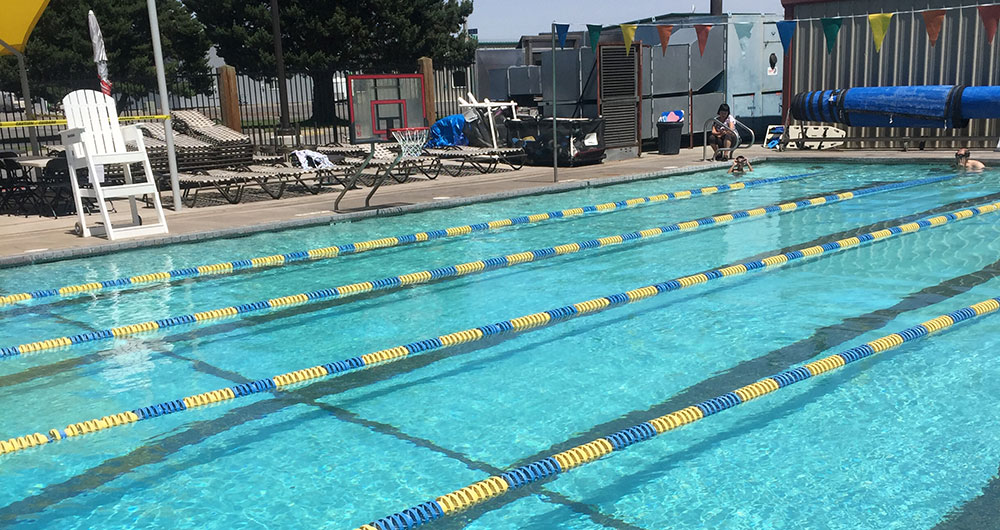 Outdoor Pool
Hidden Title
Outdoor Pool Information:
25 meters in length
3 ½ to 10 ft. in depth
Approximately 80 Degrees
Climate controlled air dome allows for year-round use
Concession and Outdoor Patio for lunch by the pool (seasonal)
Climbing Wall (seasonal)
Diving Board (seasonal)
Drop Slide (seasonal)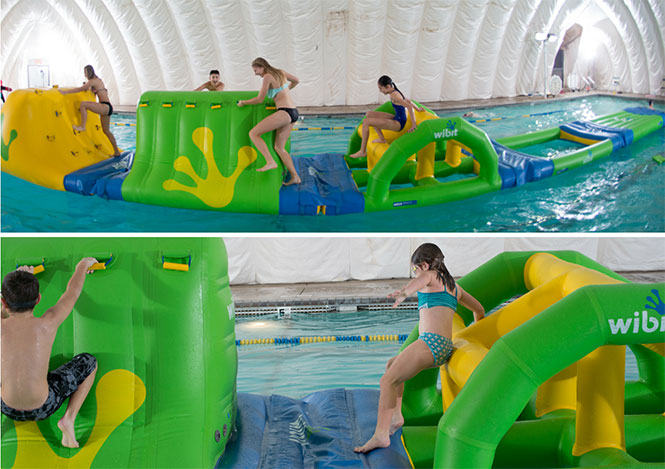 Aqua Track (Temporarily Closed!)
Our outdoor pool is now an indoor obstacle course and ready for warriors!  Best suited for ages 6 and up!
Aqua Track Schedule:
Saturdays- 1-5pm
Sundays- 2-6pm
Master's Swimming (October – May)
If you are interested in swimming with other motivated adults, this is for you!  Become a stronger swimmer or train for a triathlon, we've got what you need!  Master's adult swim training. Trains October through May under the direction of Coach Jennifer Tonkyn. Practices will swim 1500-3000m depending upon ability and speed.
Master's Schedule and fees:
Mon/Wed/Fri 5:00-6:00am: $40/mo
Mon/Wed 6:00-7:00am: $25/mo
*One Week Free Trials are available
Contact:
Coach: Jennifer Tonkyn (Tri-City Channel Cats Assistant Head Coach)
509-987-1707