Prepare your children for swimming with CBRC Health & Wellness Clinic's Swim Lessons. CBRC's qualified swim instructors incorporate water safety into teaching your children how to swim and have fun!
Classes are open to children of all ages and are offered year-round in the morning, afternoon, and evening. Find a class that fits your needs!
How to Sign up for Group Swim Lessons:
Session I: Sept. 5 – Oct. 19
Session II: Oct. 23 – Dec. 16
Pick a swim level–either from your child's experience or our recommendation
Pick a class day and time that works for your swimmer
Register online HERE, stop by, or call the front desk at (509)943-8416
PRO TIP: Print, fill out, and bring in our packet to make sign-ups fast and easy!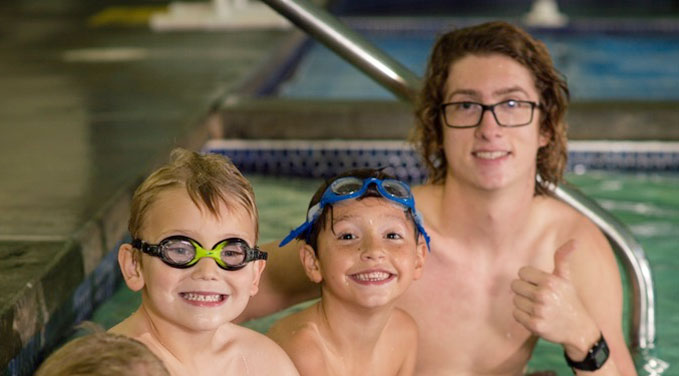 Private & Semi-Private Lessons:
Please email Kariwoelber@my-cbrc.com your availability and swimmer's skill level. We will place you with an instructor as soon as possible!
Additional Information:
Help our instructors and fellow students stay healthy. Please refrain from bringing your child if they have any of the following symptoms: runny nose, consistent or chronic cough, ear infection, fever, rash, pink eye, or diarrhea.
Our group lessons are a 4:1 student-to-teacher ratio.
If a class has 1 student or less, it may be canceled.
Each class is 30 minutes in length and must have at least three swimmers registered.
An additional instructor will be added to classes with more than four swimmers.
We do not offer make-up classes.
We will not grant refunds or credits for missed classes. No refunds will be granted after the first class.
For more information, please contact Kari Woelber at (509) 943-8416 or Kariwoelber@my-cbrc.com.