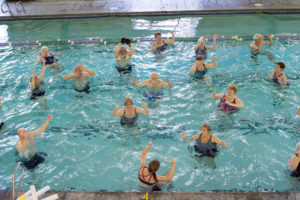 Water Aerobics Class Schedule
Indoor Pool
Lifeguard Hours
Effective 2/1/2013
Weekdays 7:00am-9:45pm
Weekends 7:00am-8:45pm
Indoor Pool Information:
25 meters in length
3 to 5 ½ ft. in depth
Salt based sanitization system
Approximately 86 Degrees
Handicap Accessible Lift
Hot Spa Approximately 104 Degrees
Warm Spa Approximately 100 Degrees
Sauna & Steam Room
Please see Indoor Pool Schedule.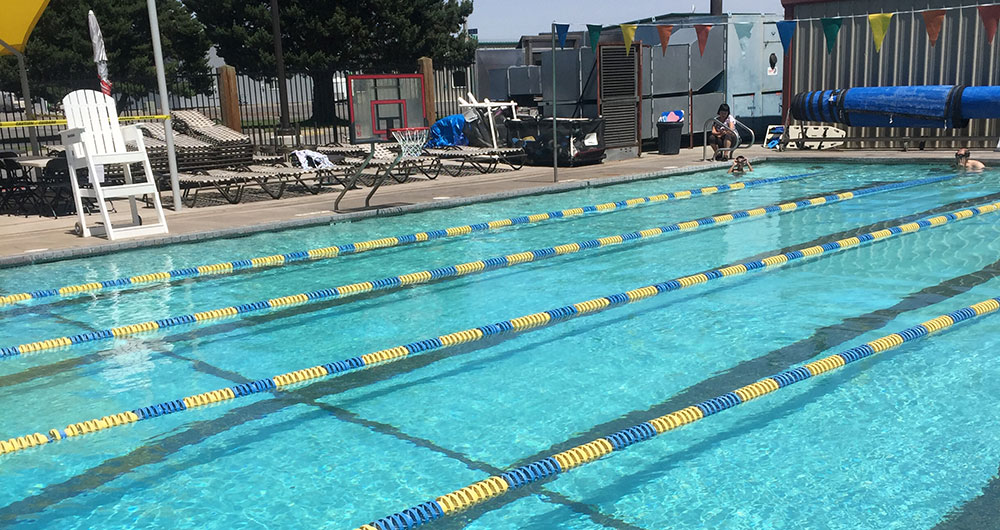 Outdoor Pool
Hours
Effective 7/1/2013
Mon-Fri: 4:00am-9:45pm
Weekends: 7:00am-8:45pm
Outdoor Pool Information:
25 meters in length
3 ½ to 10 ft. in depth
Approximately 80 Degrees
Climate controlled air dome allows for year-round use
Concession and Outdoor Patio for lunch by the pool (seasonal)
Climbing Wall (seasonal)
Diving Board (seasonal)
Drop Slide (seasonal)
Please see Outdoor Pool Schedule for lane availability.

Aqua Track
Our outdoor pool is now an indoor obstacle course and ready for warriors!  Best suited for ages 6 and up!
Aqua Track Schedule:
Saturdays- 1-5pm
Sundays- 2-6pm
Christmas Break Hours:
December 21st 1-3pm
December 27th 1-3pm
December 29th 1-3pm
December 31st 2-4:30pm