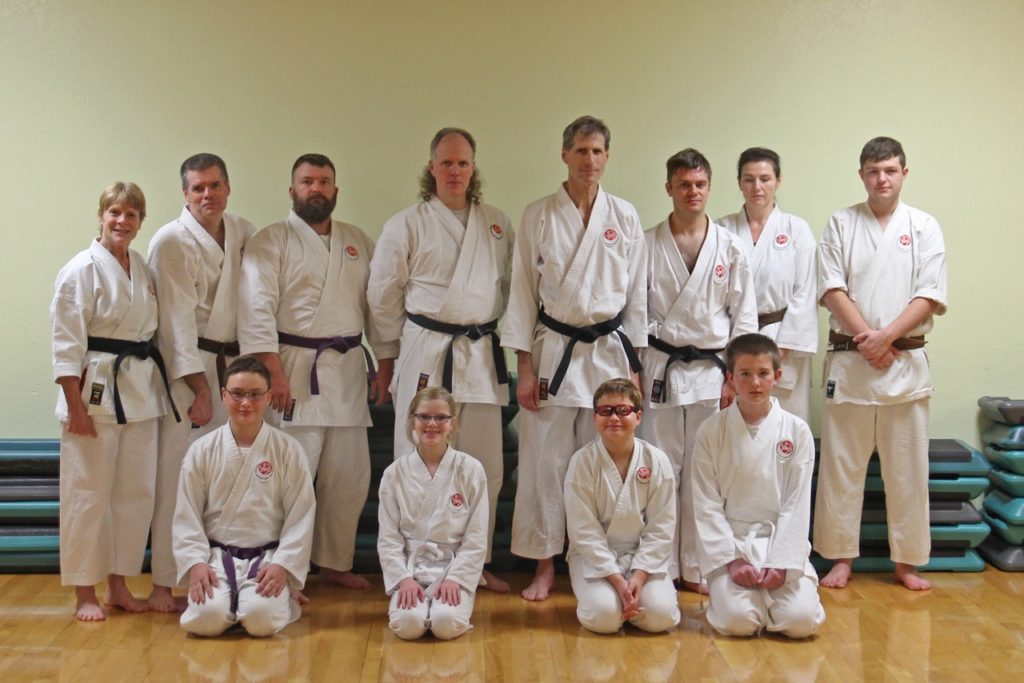 Japanese Karate
Shotokan Style
Cost:
Classes are held on Tuesdays & Thursdays 7:30pm – 9:00pm & Saturdays 10:30am – 12:00pm
$40.00 per month for members
$55.00 per month for non-members
*Family discounts available.
Karate for all!  Ages 10 yrs. and up (7-9 yrs. with instructors permission). New students may enroll at the beginning of each calendar month.
Benefits of Karate for Adults
Improve Heart Health
Lower Cholesterol
Lower Your Blood Pressure
Regulate Glucose and Insulin Levels
Reduce Systemic Inflammation
Boost Endurance
Develop Animal-like Flexibility
Improve Balance
Develop Rock-hard Muscle Tone
Melt Away Stubborn Body Fat
Skyrocket Your Metabolism
Mental Toughness & Focus
Unshakeable Self Confidence
The Ultimate Self Development Program for Adults
Benefits of Karate for Teens
Provides and Outlet for Excess Energy
Helps Develop Self-Confidence
Mentally Challenging
Provides a Sense of Belonging
Teaches Responsibility, Accountability and Goal Setting
Instill Self Discipline
A Structured, Safe Haven for Growth
Benefits of Karate for Kids
Build Stronger, Healthier Bodies
Develop Unshakeable Self Confidence
Build a Rock-Solid Self Image
Develop Laser-like Focus & Listening Skills
Instill Consistent Self Discipline
Provide Structure & Set Clear Limits
Provide A Safe, Clean, Supportive Environment
Provide Positive Influences
Discover Your Ultimate You with Self Defense Classes
Instructor is Dr. John E. Jaffe, 5th Degree Black Belt
over 35 years martial arts experience
over 30 years teaching experience
Member, International Shotokan Karate Federation  http://www.iskf.com/
For more information please send an email to membership@my-cbrc.com