Michael Dublin
Racquet Sports Director
Michael teaches his students the modern sport of tennis, which embraces the body's natural mechanics. In his more than 20 years of experience coaching students of all ages and levels of play, he's kept up with the latest research, teaching methods, and play styles used by the most successful players, coaches, and organizations around the world. In Michael's words: 'If you're new to the game, I will help you quickly develop a solid foundation for this life-long sport. If you're a seasoned veteran who hasn't taken a lesson in a couple of years, I will modernize your game. If you play recreationally, you'll enjoy how natural the modern game feels. And if you play competitively, you'll enjoy the massive advantage these skills will give you.'
Michael is relocated to CBRC from Alabama where he was the Director of Tennis for the MARS Tennis Club, Marshall Spaceflight Center. He, his wife, and 2 children are looking forward to living in the PNW and exploring the outdoors!

Jana Nejedly
Tennis Professional
Jana started playing at around 7 years of age. It was one of a few sports she played as a kid; her parents signed her up for group lessons at the local community center and she started competing not long after that.  Jana played professionally for about 10 years and was ranked as high as 64 in the world. She played in the Australian, French, and US Opens as well as Wimbledon.  She also represented Canada in the 1996 Olympics and Fed Cup Competition.  Jana isn't new to teaching. She has taught tennis for many years and shares that "I enjoy meeting and getting to know everyone that walks on my court. It's the best feeling when my students get excited about their overall improvement or about being able to do something they couldn't do before."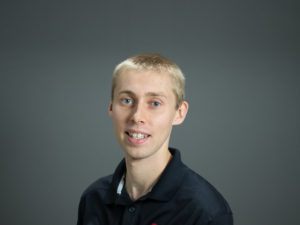 Luke Thompson
Tennis Professional
Luke grew up in Richland, WA.  He has been playing tennis at CBRC since he was 2 years old, or so he was told.  Luke played High School tennis at Hanford High School and played college tennis at Eastern Washington, and started teaching at CBRC in 2016.  Luke loves tennis and you can tell by the way he teaches. He actively listens and works on your ideas with you!  Take a lesson with Luke and you will appreciate the fantastic individual attention that he gives to your game.
Patti Kirch
Tennis Professional
Patti has been at CBRC for 20+ years and has been running the Sporthaus Sweet Spot Open for over 10 years! Patti is a fixture in the tennis community and CBRC is proud to have her on our staff.  Patti grew up in Canada and played College Tennis at Iowa State University.  In her free time, she loves to craft and ski!
Tennis Professional
More Info coming soon!
Dan Gleason
Certified Stringing Professional
Dan has been at CBRC since 1999!  Dan is a USRSA-Certified Stringer.
Gail Sears
Tennis Liaison
Gail has been with CBRC since 2016!  Gail is our go-to person and helps with all of our administrative needs!