Jana Nejedly
Racquet Sports Director
Jana started playing at around 7 years of age. It was one of a few sports she played as a kid; her parents signed her up for group lessons at the local community center and she started competing not long after that.  Jana played professionally for about 10 years and was ranked as high as 64 in the world. She played in the Australian, French, and US Opens as well as Wimbledon.  She also represented Canada in the 1996 Olympics and Fed Cup Competition.  Jana isn't new to teaching. She has taught tennis for many years and shares that "I enjoy meeting and getting to know everyone that walks on my court. It's the best feeling when my students get excited about their overall improvement or about being able to do something they couldn't do before."
Email: janawelt@my-cbrc.com
---
Patti Kirch
Patti has been at CBRC for 20+ years and has been running the Sporthaus Sweet Spot Open for over 10 years! Patti is a fixture in the tennis community and CBRC is proud to have her on our staff.  Patti grew up in Canada and played College Tennis at Iowa State University.  In her free time, she loves to craft and ski!
---
Rob Knox
More Info Coming Soon!
---
Kevin Meng
More Info Coming Soon!
Jeff Peterson
Tennis Professional 
More Info Coming Soon!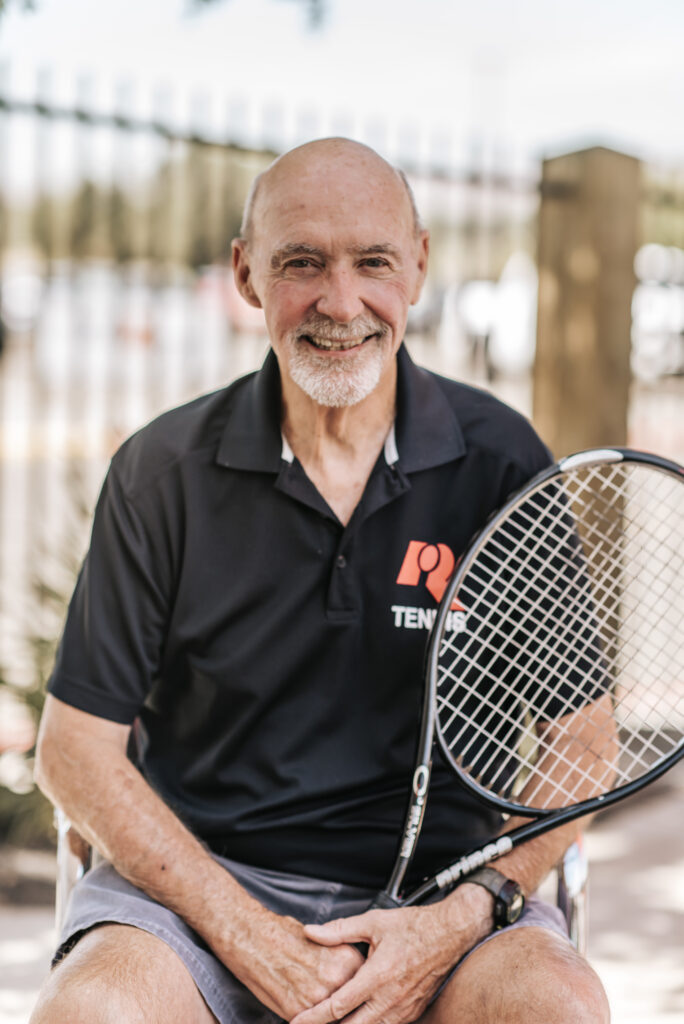 Dan Gleason
Certified Stringing Profession/Tennis Coach
Dan has been at CBRC since 1999!  Dan is a USRSA-Certified Stringer.
Tennis Assistant
Gail has been with CBRC since 2016!  Gail is our go-to person and helps with all of our administrative needs!