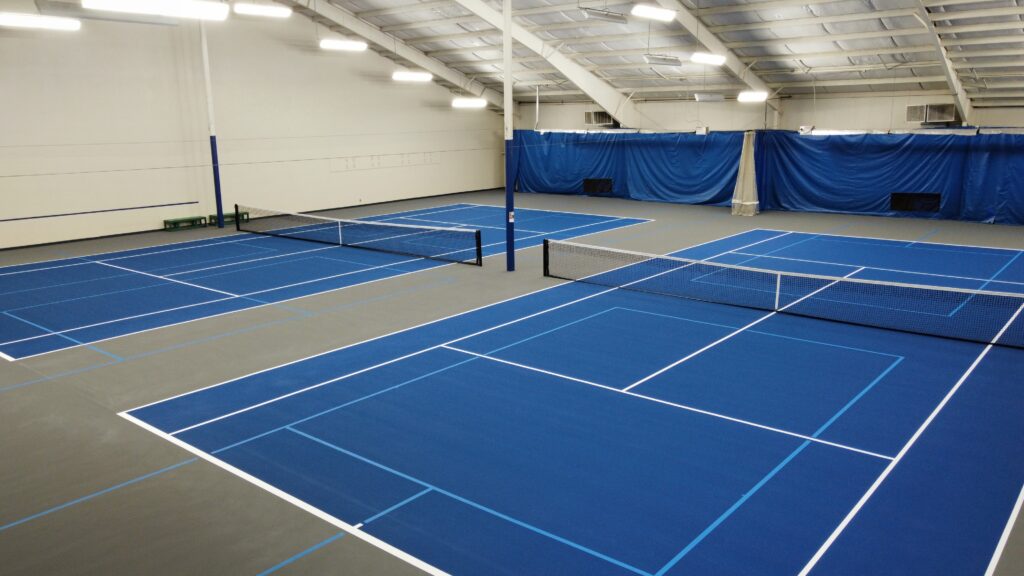 CBRC has Pickleball!
Pickleball is part of your CBRC membership.
Drop-in open play is offered
Monday, Wednesday, and Friday 4:00 AM – 8:30 AM and 11:30 PM – 2:00 PM
Tuesday and Thursday 4:00 AM – 11:30 AM
Saturdays and Sundays All Day
*Begining March, 1st we will be adding open play on Mondays and Wednesdays from 7:30-10:00 PM
CBRC Full Club Members can reserve courts 5 or 6 for Pickleball.  All tennis court reservation rules apply.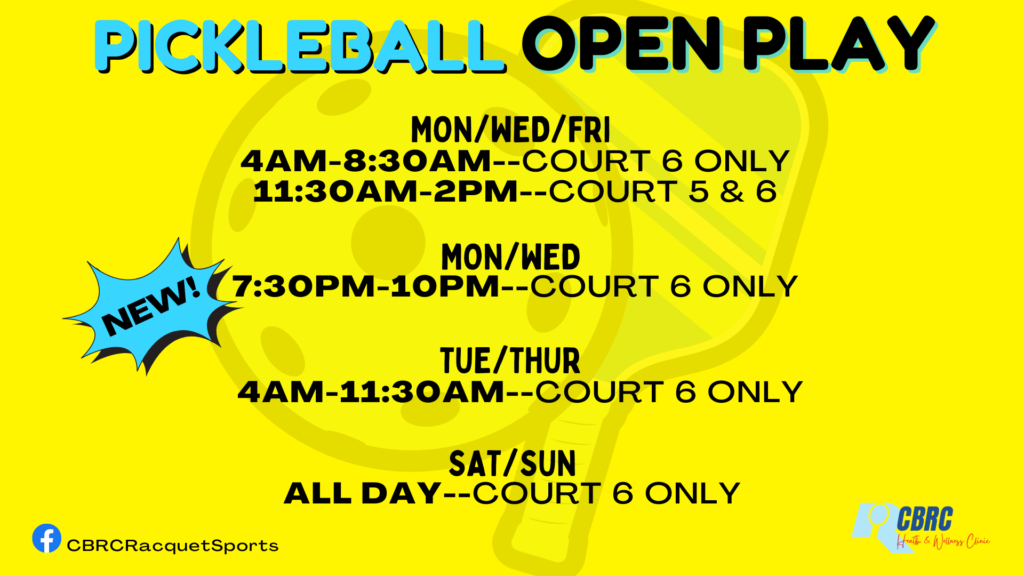 USA Pickleball 
Information about USA Pickleball; including what Pickleball is, how to play, and official rules.