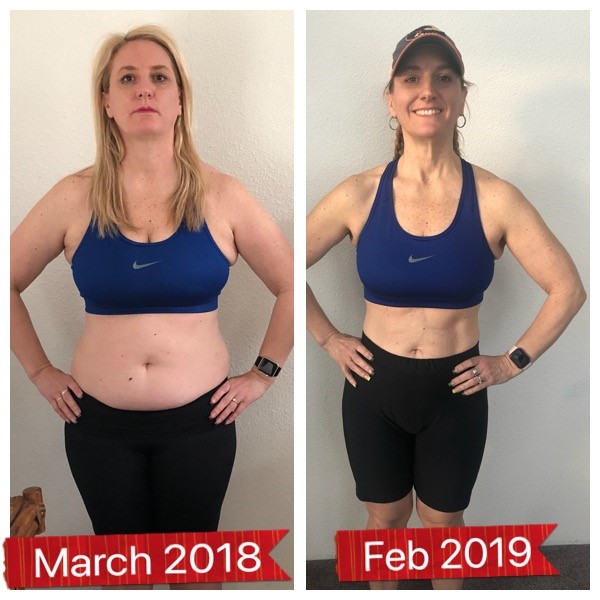 Eat Well, Live Well
Nutrition is vital to achieving total health and wellness. It is not only important to maintain or lose weight but to be in good health.  It is also important to include key nutrients in one's diet to combat diseases such as heart disease, diabetes, and cancer. Here at the CBRC Health & Wellness Clinic, our on-staff Certified Food Coaches strive to work with individuals to achieve total health and wellness. Our nutrition program is called Balanced Habits.
Our Nutrition Programs Available:
-Balanced Habits Life is available in 3-months, 6-months, and 12-month programs. Balanced Habits Life is a one-on-one program with our Certified Food Coaches.
-Balanced Habits Kick Start is offered 3 times a year and is a 28-day program.
---
The next Kick Start will begin on February 4th!
MAKE 2022 DIFFERENT … With the new year coming will all want to make a positive change and make ourselves better… Eating better, sleeping better, exercising more, drinking more water, and the list goes on. … The internal dialogue we have may go something like this. "I don't have time to cook so I can't eat healthily." "My work is so hectic I don't have time to eat." "I am just not that hungry." … STOP … MAKE 2022 DIFFERENT … Learn how to STOP those conversations with yourself and learn how to eat for YOUR BODY, YOUR GOALS, and YOUR LIFE. … Email morganfewel@my-cbrc.com to learn more about our 28-day Kick Start Nutrition Program. Begins February 4th! ENROLL NOW
---
Why Balanced Habits will work for you…
Our mission is to educate people on how to eat real food. We provide a sustainable approach based on balanced macronutrients and sensible portions of all the food you already enjoy!
Easy to Follow
Our programs are custom-designed to your health history,  individual body, lifestyle, and goals. We focus on getting our clients the results they want and deserve. We're not magicians, be we are experts in body transformation.
Accountability
Balanced Habits Nutrition Program comes in four formats. 3 months (less than 15 pounds to lose), 6 months (20-40 pounds to lose),  9 months (30-50 pounds to lose ) or 12 months (5o+ pounds to lose), and 28-day Kick Start. No matter which format you choose you'll have access to our Certified Food Coaches who will motivate, inspire, and educate you…because after all, it's your life! Throughout the program, you will have multiple 3D body composition scans to ensure you are staying on track!
Prediabetes and Type II Diabetes and Weight Loss
Experts now say that any physical activity counts toward better health – even just a few minutes! Being active is a great way to improve the way your body uses insulin and burn more calories to
control your weight, just one session of aerobic activity improves blood glucose (blood sugar) and insulin action up to 24 hours or longer! The focus of this program is to improve overall health and the way the body uses insulin through diet and exercise. The goal is to control weight, increase stamina, improve heart health, and improve the way the body stores and uses glucose.
Balanced Habits has specific weight loss programs designed for those with Prediabetes and Type II Diabetes.
How much does it cost?
3 Month Program:
Member Rate: $199/month
Non-Member Rate: $229/month
6 Month Program:
Member Rate: $169/month
Non-Member Rate: $199/month
9 Month Program:
Member Rate: $149/month
Non-Member Rate: $179/month
12 Month Program:
Member Rate: $129/month
Non-Member Rate: $159/month
Kick Start Program:
Member Rate: $199
Non-Member Rate: $269
---
Science Behind Balanced Habits
---