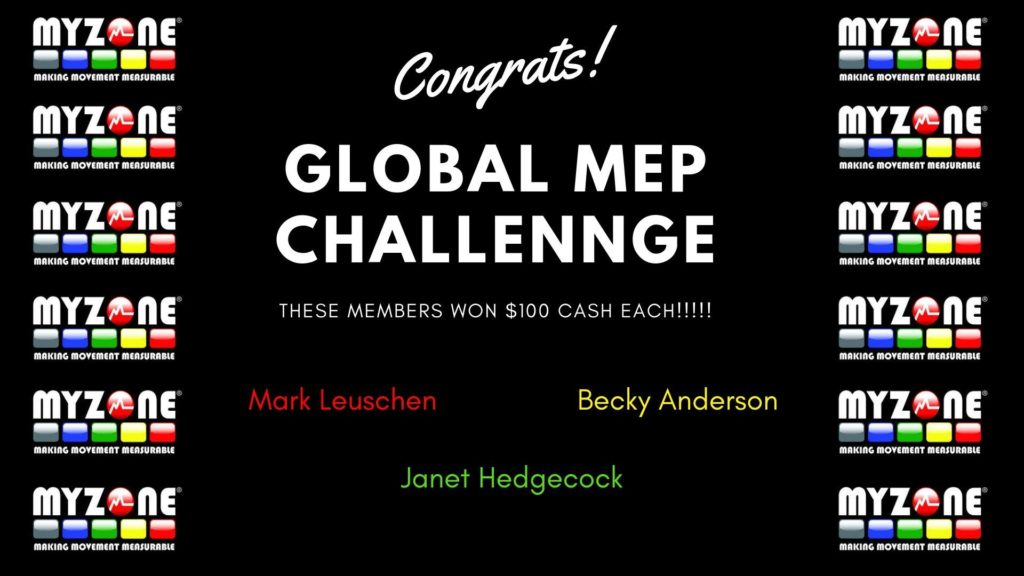 What is MYZONE?
MYZONE is our heart rate based fitness tracker! Want to know how it works? Click here.
Columbia Basin Racquet Club has MYZONE fitness trackers for you to purchase for only $89 + tax.
JUNE GLOBAL MEP's CHALLENGE
3 of our CBRC's Members won $100 cash each in this challenge! Congratulations Mark Leuschen, Becky Anderson and Janet Hedgecock!!!
It pays to get your MEPS IN!!!