Virtual and App based training is an opportunity for you to obtain the accountability and motivation you need to continue to accomplish your health & wellness goals!
CBRC Health & Wellness Clinic has two options for you to stay active while at home:
One on One Personal Training via Zoom. Our Certified Personal Trainers will keep you accountable while in the comfort of your own home.
App-based personal training in 6-week, 8-week, or 12-week programs. Our App-based personal training is personalized to each client based on goals, equipment available, and any limitations, or restrictions.

The app will link with FITBIT and apple watches to track your steps and activity.
The app will link with MyFitness pal so you can stay on track with your nutrition/diet.
The trainer can review and see your progress to keep you accountable and on track.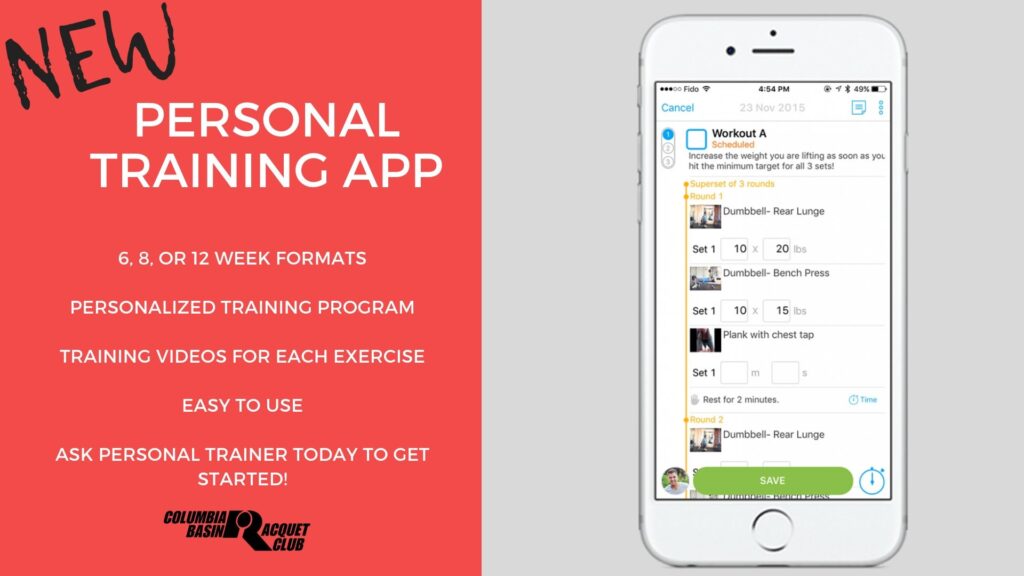 App-Based Training Rates:
6-week $85 + tax
8-week $107 + tax
12-week $150 + tax