Upcoming Events at CBRC
Holiday Fitness Challenge: November 23 – January 3rd.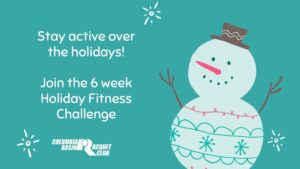 This challenge is for active CBRC members only. We want to help keep you accountable this holiday season. Members who join this challenge are challenged to exercise 4x per week starting the week of Thanksgiving. Those who meet this criteria will be entered to win prizes at the end of the challenge. Join in person today at the front desk. Cost is $12.
Turkey Burn: Friday, November 27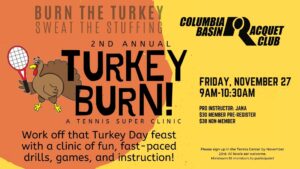 Join us Friday, November 27th in the Tennis Center to work off some of that holiday eating with the Turkey Burn.  A tennis clinic filled with fun, fast-paced drills, games and instruction.