Sam Harding competed in his first race in 2017. It was the Olympic Distance Triathlon in Coeur d'Alene and he surprised himself when he placed 2nd in his age group.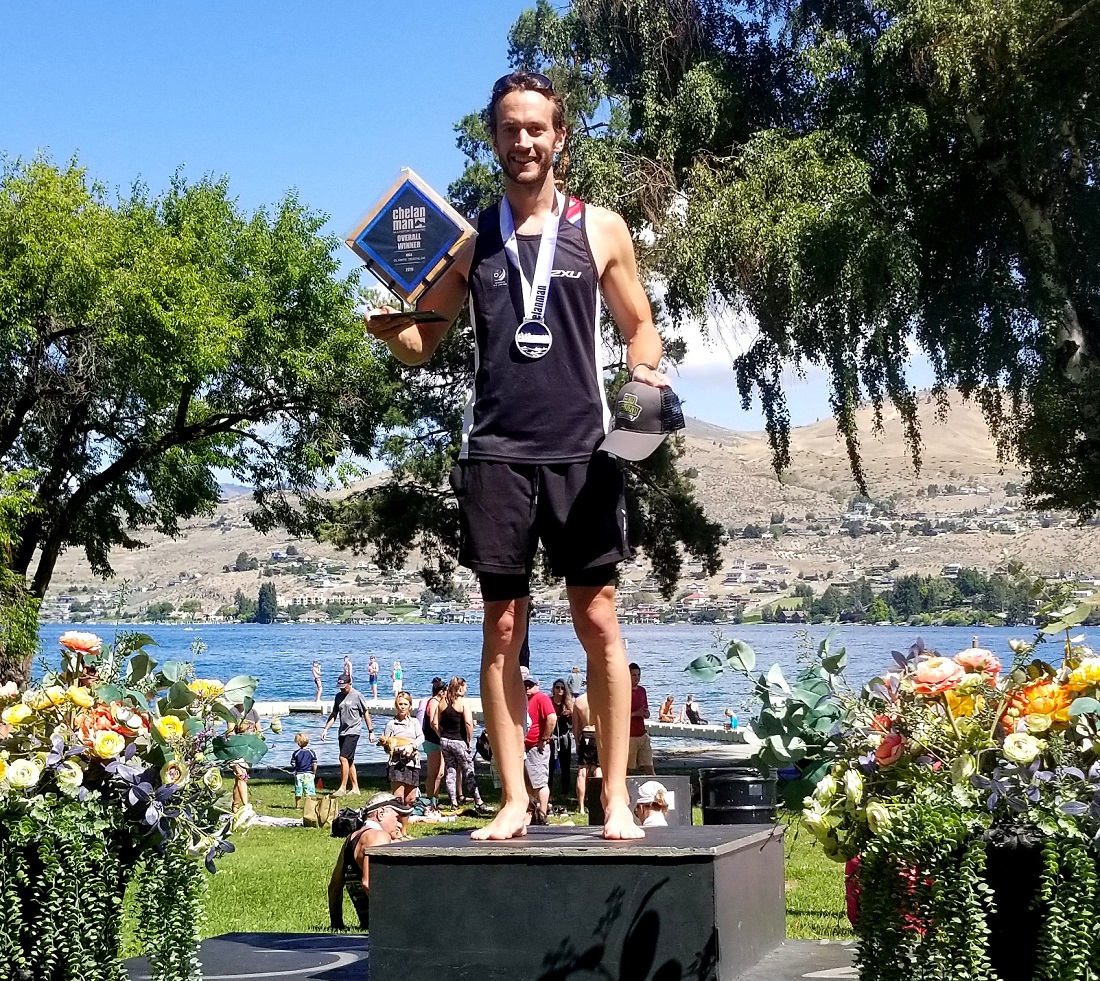 Success led him to work with local coach Aaron Stites at High Gear Coaching for a year before transitioning to Dan McIntosh at TriSutto. Since then, Sam has competed at the US National Championships and the New Zealand National Championships in 2018, which led to the Olympic Distance Age Group World Championships in Lausanne, Switzerland. His favorite part of that race was "the swim in Lake Geneva and the ride through the steep old streets of Lausanne." He placed 27th in a field of 117 after a personal-best run time.
While he enjoys competing internationally, Sam takes immense pride in his more local competitions. For example, in 2019 he was the Overall Winner of the ChelanMan Multisport Weekend race. He encourages athletes from the Tri-Cities to enter because it's smaller, with fewer than 400 participants. It also boats a spectacular route that includes swimming across the "crystal clear" Lake Chelan.
IRONMAN TRAINING
Sam recently expanded beyond triathlons and competed in the Ironman Arizona in November 2019 (2.4-mile swim, 112-mile ride, and 26.2-mile run). He said this first Ironman was a "really good test of my training throughout the year" which consisted of 104 swims, 135 rides, and 145 runs.
He ran the marathon is 3:36 hours, after holding a 20.5 mph average for 5:26 hours on the bike. "This was all uncharted territory for me as far as endurance and nutrition went, so I was really pleased to come in as the 98th male out of a field of 1,696."
IDEAL COMMUNITY FOR TRAINING
Sam moved to the Tri-Cities since 2014 and has found it to be the ideal community for training. One of his favorite things about living here is easy access to the Columbia River. It's an excellent place for open-water swimming practice, which is key for swimming in a straight-line during races.
He also found a perfect riding route of 1.5 hours of riding with only six stop signs and no traffic lights, which isn't easy to find elsewhere. He has started to ride his bike out towards Benton City and Prosser, which provides some hill-climbing. Also, the miles of running paths alongside the river work especially well in the summer "because it feels like the river keeps those routes a few degrees cooler."
QUALITY POOL FACILITIES
While the outdoors has provided ample training space, the river gets too cold in the winter. Last year Sam joined Columbia Basin Racquet Club to take advantage of the indoor pool.
Because CBRC is conveniently located near his work and has long business hours, Sam finds it easy to fit training into his day. He uses CBRC nearly exclusively for the quality pool facilities. While he primarily swims laps in the outdoor pool – the big, clean outdoor pool is the perfect temperature – he sometimes rewards himself with a soak in the hot tub afterward.
SPEED, POWER, ENDURANCE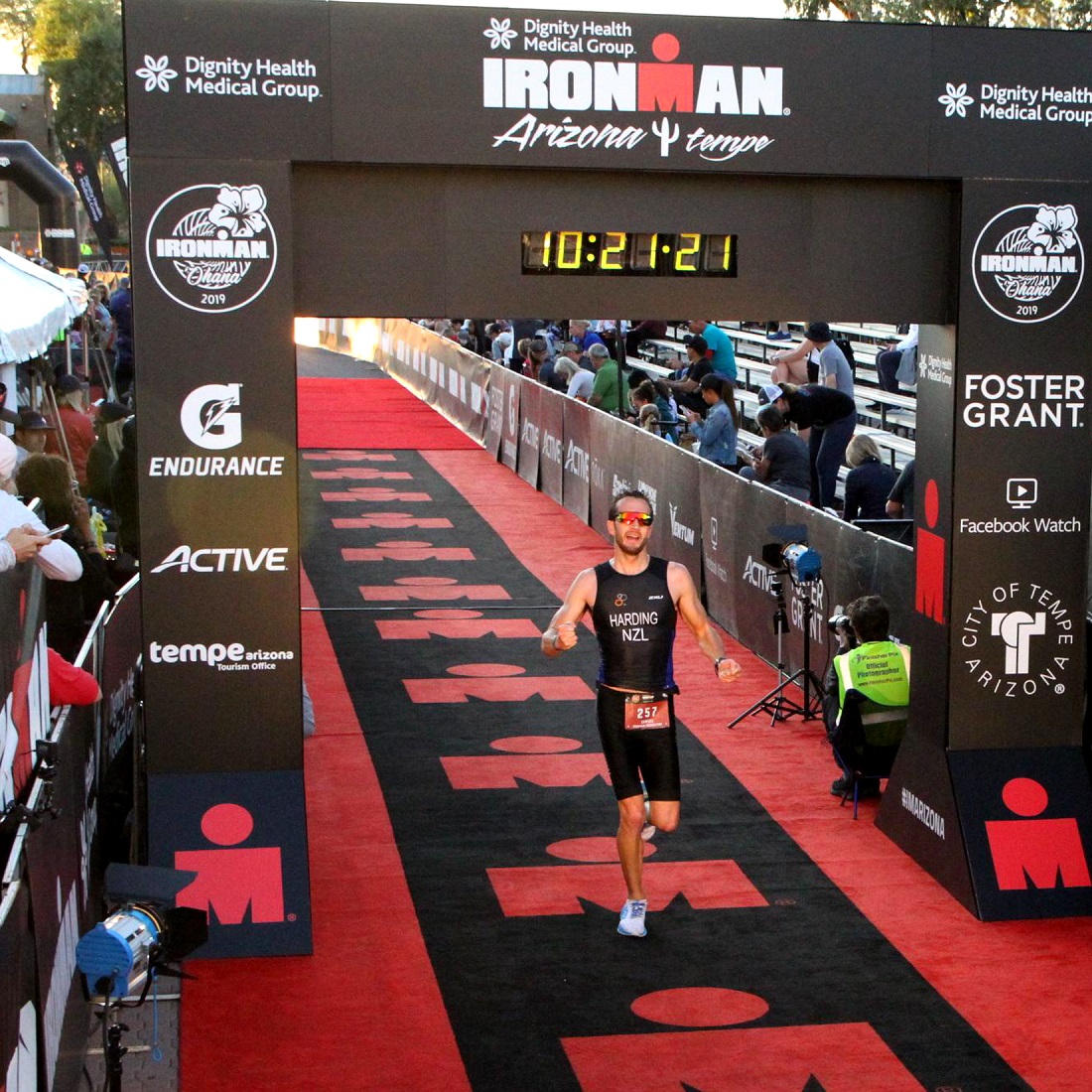 Sam has found great personal satisfaction in competition and preparing for the next race is simply part of his life. He encourages anyone with an interest to get started now.
All races, no matter what the distance is, require six essential skills. The three basic abilities are speed skills, aerobic endurance, and muscular force. The three advanced abilities are muscular endurance, sprint power, and anaerobic endurance. Members who participate in other activities at CBRC, such as RPM, Alloy, and Master Swim classes, will already have worked on at least the basic skills
Whether you're new to training or have raced for years, consider working with Stacy Rush, an adult-certified triathlon coach. She teaches individual and small group triathlon training sessions at CBRC and welcomes people at all skill levels.